Righteous Royalty Ministries, Inc.
Righteous Royalty Ministries, Inc. is a ministry called to love, serve, and encourage youth, young adults and other members of the community, the nation, and the world so they can be empowered to live successful, productive God lead lives as they meet life's challenges and transitions.
We are excited to welcome you to our site. Please explore the different ministries and monthly events. Please join us as we love, learn, and grow.
Wellness
Training
Wellness Training (From eating health, to exercising to meditation)

9:30 - 11:00 am
Counseling
Groups

2nd. and 4th.
Saturdays

11:00 am - 1:00 pm


Prayer
Thursdays

6:00 pm

605-313-5859
#7960774

But you are a chosen people, a royal priesthood, a holy nation, God's special possession, that you may declare the praises of him who called you out of darkness into his wonderful light.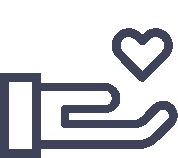 ​
"A generous person will prosper; whoever refreshes others will be refreshed."
BE EnCOUraged!

BE Inspired!